We went down to Oklahoma the week of New Year's, and last weekend I was a sleep-deprived mess after our long flight back. So I completely forgot to post. But I've still been happy about things!
1) Football. I was sad that Auburn lost their bowl game, of course, but happy with how the two playoff games New Year's night turned out. All I asked of the universe once the four playoff teams were announced was that Florida State not win it all and Alabama not be the one to dethrone them. Well...to quote Sokka from
Avatar: The Last Airbender...
thank you, The Universe!
To continue my football happiness, last night Mr. Fraser and I were here: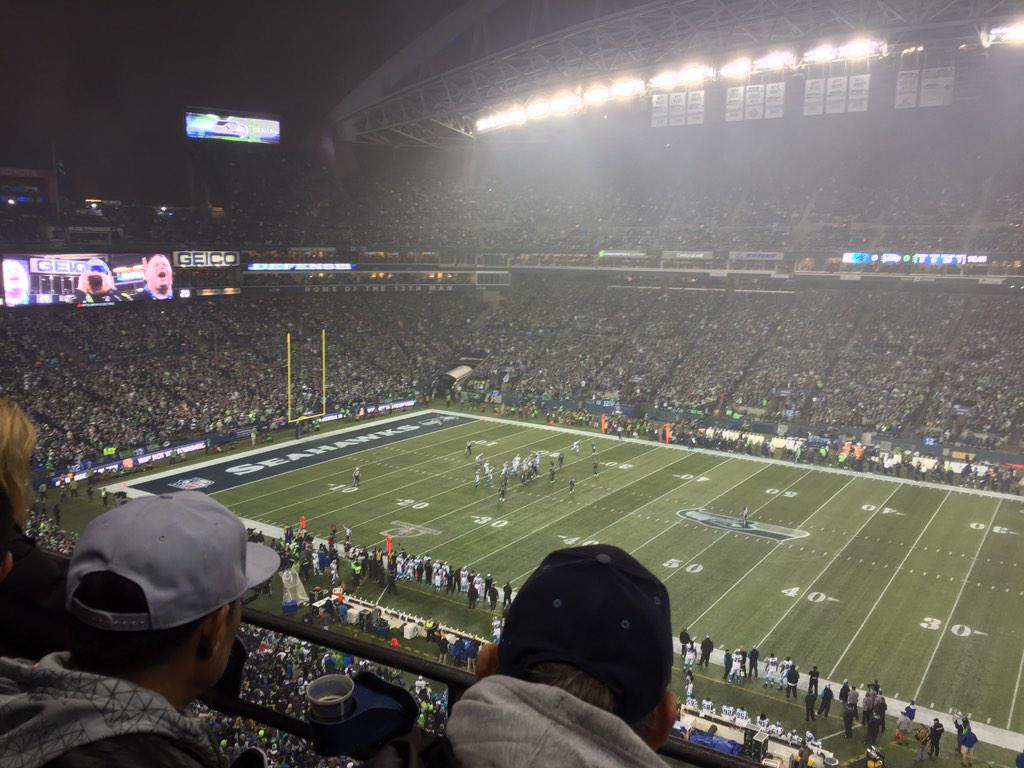 Compared to Seahawks fans cheering a playoff victory, every other loud sporting event or concert I've ever attended is a sedate tea party or an afternoon in the library. Today I think my hearing is
mostly
back to normal.
Seriously, if you're a sports fan and you ever have a chance to attend a major event like this, grab it.
2. This
Tetris lamp set
. I got it for Christmas, and it's brought back some of my Tetris addiction from decades ago.
3. Jeannie Lin's
Gunpowder Alchemy
is the most fun book I've read so far this year. Steampunk 19th century China!
4. The midseason premiere of
Sleepy Hollow
pleased me greatly, and I'm holding out cautious hopes that my new favorite show will get its Season 1 mojo back.
5. While I was in Oklahoma, I got to eat good barbecue and chicken-fried steak with gravy. Thank you, in-laws!